Watch Murray Homes and Partners Featured on Builder TV on CBS June 17th and 18th!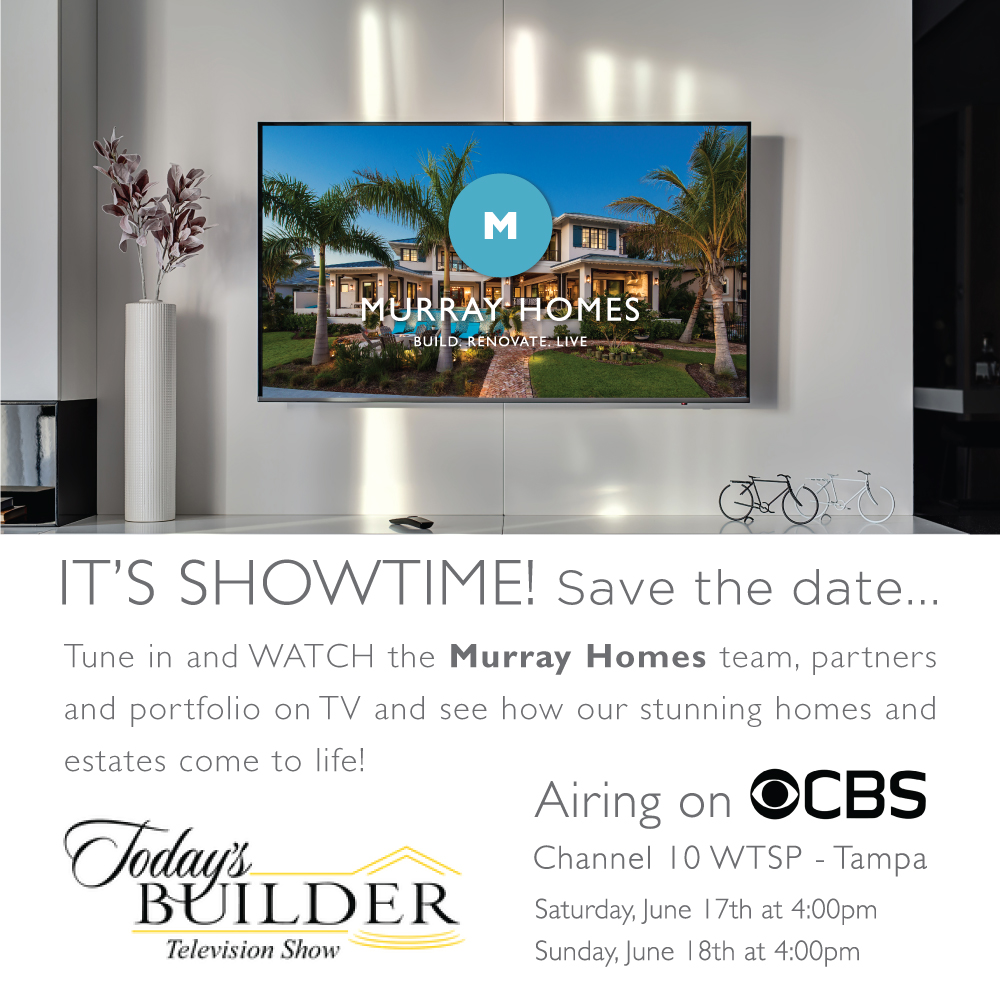 Our sister company, Murray Homes is proud to present a portfolio of custom homes and estates featured on CBS (Channel 10)  and Builder TV. The program also features the Murray Homes team and contracting partners, showing a broad selection of homes and reflecting on what it takes to deliver an exceptional luxury, custom product to our clients, through quality work, craftsmanship, customer care and team work. 
Based in Sarasota, FL, Murray Homes builds and renovated luxury homes and estates, from modern to traditional, coastal to British West Indies to contemporary.