Sarasota Real Estate and New Development Spotlight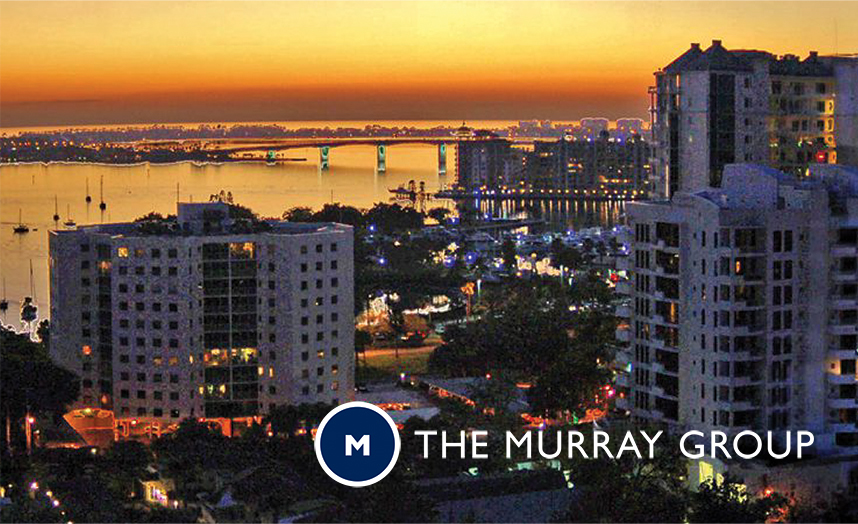 Sarasota Real Estate and New Development Spotlight
The Realtor Association's Global Business Conference is one of the best professional events I attend each year. Lawrence Yun, Chief Economist and Vice-President of the National Association of Realtors, gives a great overview of the state of the national and global economy as it relates to the our local real estate market. Two things stood out from his presentation: Firstly, we are in a permanently rising interest rate market cycle. Rates currently sit around 4.5% . Yun predicts they'll rise to 5-5.5% in 12 months, 6% in 2 years. Secondly, there is no economic recession over the horizon. Good to know!
CLICK HERE FOR MY FEATURED LISTINGS
---
Bev Murray sits on INTERNATIONAL real estate panel
Bev Murray sat on a moderated panel of real estate professionals discussing foreign buyers at a Global Real Estate Conference held in May at the Realtor Association of Sarasota and Manatee. READ MORE
Indian Beach
+ Sapphire Shores
---
1,792
square feet under air
Move right in to this 3 bed, 2 bath split plan a that has just had a fabulously cool and contemporary facelift!  Brand new kitchen with all new stainless steel appliances, new composite plank flooring throughout the house, fresh paint, updated bathrooms.
---
Our Brokerage Is Truly The Best!Berkshire Hathaway HomeServices received the highest ranking as "Real Estate Agency Brand of the Year" and "Most Trusted Real Estate Brand" in the 30th annual Harris Poll EquiTrend® study in the Real Estate Agency category. In the study more than 77,000 U.S. consumers rated 3,000 brands in about 300 categories.
Phase 2 demo starts and only ONE residence remains!
Our new development listing, St Armands Place on Lido Key has moved into Phase 2 demolition! Three of the four residences are sold and construction will start shortly on the second building containing two units. Don't miss out on these stunning homes, with 1193 SQ FT garages, shared pool and walkability to St Armand's Circle and Lido Beach. Contact Bev Murray for details!
---
DON'T MISS THIS HOME FOR SALE!
Great Sarasota location - beautiful family pool home on large 1/2 acre lot. 4 bed, 3 bath, great schools, and close to everything! $485,000. WON'T LAST LONG!
Contact Bev Murray for details.
---
UNDER
CONTRACT!
Great views for lucky buyers at this 3 bed, 2000 SQ FT unit at Bay Plaza in downtown Sarasota.
FEATURED
DEVELOPMENT
The Artisan on Main is located on Main Street, the heart of Downtown Sarasota. Gaze from your private rooftop terrace, explore the downtown with all its shopping and restaurants or relax at one of the many beaches in the area. This community will offer thirty-seven luxury townhomes ranging in size from 1,857 to 2,690 square feet. For more information, contact Bev Murray.
---
Real estate numbers for condos and single family residences in Sarasota Bradenton.
| Single Family Homes | 2018 | 2017 | Percentange Year Of Year |
| --- | --- | --- | --- |
| Closed Sales | 751 | 793 | -5.3% |
| Paid in cash | 279 | 316 | -11.7% |
| Median sales price | $285,000 | $272,500 | 4.6% |
| Average sale price | $410,122 | $382,073 | 7.3% |
| Dollar volume | $318 million | $303 million | 1.7% |
| Median % of original listing price received | 95.2% | 95.2% | 0.0% |
| Median time to contract | 40 days | 45 days | -11.1% |
| Median time to sale | 85 days | 94 days | -9.6% |
| New pending sales | 715 | 823 | -13.1% |
| New listings | 798 | 730 | -9.3% |
| Pending inventory | 1,117 | 1,244 | -10.8% |
| Inventory (active listings) | 2,737 | 3,070 | -10.8% |
| Months supply of inventory | 4.1 | 4.7 | -12.8% |
| Townhomes & Condos | 2018 | 2017 | Percentange Year Of Year |
| --- | --- | --- | --- |
| Closed Sales | 449 | 381 | 17.8% |
| Paid in cash | 287 | 252 | 13.9% |
| Median sales price | $235,000 | $215,000 | 9.3% |
| Average sale price | $350,311 | $315,361 | 12.1% |
| Dollar volume | $157.3 million | $119.0 million | 32.2% |
| Median % of original listing price received | 94.6% | 94.5% | 0.1% |
| Median time to contract | 43 days | 46 days | -6.5% |
| Median time to sale | 85 days | 87 days | -2.3% |
| New pending sales | 491 | 412 | 1.7% |
| New listings | 438 | 382 | 14.7% |
| Pending inventory | 648 | 642 | 0.9% |
| Inventory (active listings) | 1,552 | 1,703 | -8.9% |
| Months supply of inventory | 4.6 | 5.5 | -16.4% |
THE MURRAYS AT THE ROYAL WEDDIING
---
SEARCH AVAILABLE HOMES BY LOCATION