It's A Healthy And Steady Market Says 2017 Realtor Association Report!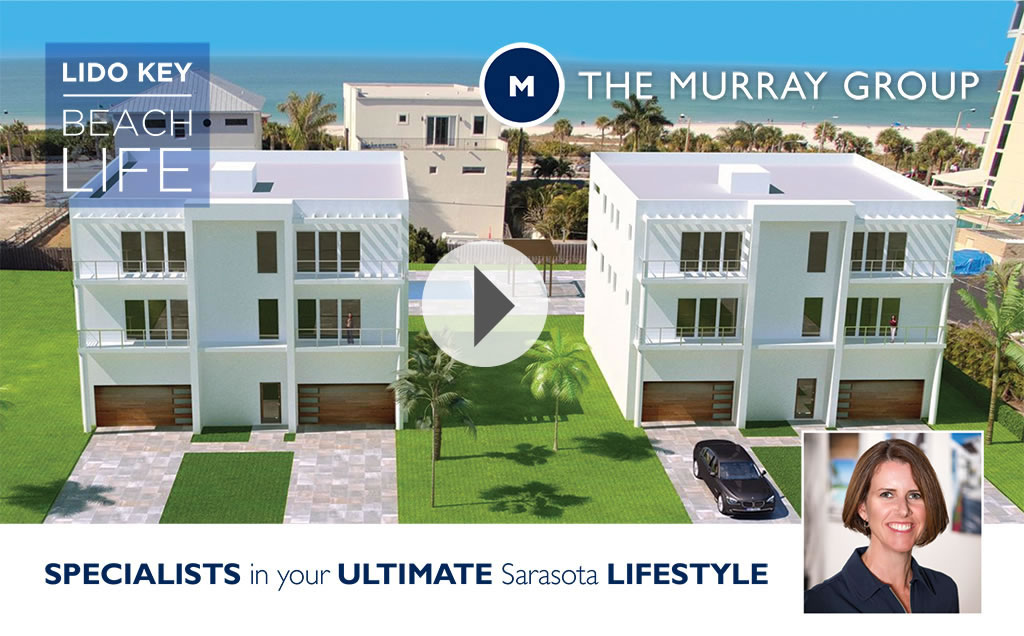 IT'S A HEALTHY AND STEADY MARKET SAYS 2017 REALTOR ASSOCIATION REPORT!
The annual 2017 statistics for Manatee and Sarasota counties were published in February (see below) with sales remaining above 2016 levels and median house prices for both condos and single family homes continuing a steady ascent to 7 percent.
Median pricing for a single family home has increased $100,000 over 5 years and sits at $269,000, with condo inventories, sales and pricing all higher too. Distressed sales are negligible, and overall inventory levels are lower...
If you want to know what your home is worth, or need help evaluating the value of homes to purchase, just let me know!...
CLICK HERE FOR MY FEATURED LISTINGS
---
SARASOTA AND MANATEE COUNTY HOUSING SALES ARE STRONGER THAN STATE AND NATIONAL AVERAGE
New statistics and reports show that the Sarasota-Manatee housing market outperformed both the national and state marks in January sales, new statistics and reports released Wednesday indicate and while closed sales rose locally in year-over-year comparisons, they fell across the country and state. The increase in home sales
and prices is a good indicator of a strong trend that continues to show economic strength and positive growth to our area.
Siesta Key Roberts Point
3,998
square feet under air
Siesta Key waterfront on two sides! Fall in love with this gorgeous 4 bed or build your dream home on the 0.44 acre lot and enjoy breathtaking sunrises and sunsets! Dead end street location with two docks and a 10,000 Ib boat lift. Walk or bike 0.4 miles to Shell Beach or 15 mins to Siesta Village and the public beach. So unique it won't last long!

FULL LISTING AND PHOTOS
or contact Bev Murray
---
We enjoyed touring Risdon on 5th with developer Steve Bradley this month. These modern condos for sale in Sarasota's Rosemary District include 18 condos, four luxury penthouse residences and six professional retail spaces on the ground level. Risdon on 5th offers modern design at unmatched value and premier amenities and only has 4 units left. For more info call Bev Murray 941 724 4995
3,381
square feet under air
Intrepid II is a tribute to British West Indies design, with expansive living and entertainment areas flowing inside to out. A separate guest suite and delectable furnishings totally seal the deal on this Lake Club, Sarasota, Florida stunner! Full listing and tour HERE
---
The Murrays, Orlando and a huge Soccer Fest!
The Murray family and two of their sons Oliver and Jack, just returned from a fun and competitive weekend of soccer in Orlando at the President's Day Soccer Festival at Disney's Wide World of Sports. Outdoor life and sports are certainly unbeatable at this time of year!
---
2017 MARKET SUMMARY FOR SARASOTA COUNTY
| Single Family Homes | Dec 2017 | Dec 2016 | Percentange Year Of Year |
| --- | --- | --- | --- |
| Closed Sales | 7,912 | 7,825 | 1.1% |
| Paid in cash | 2,981 | 3,135 | -4.9% |
| Median sales price | $269,000 | $250,050 | 7.6% |
| Average sale price | $369,506 | $346,366 | 6.7% |
| Dollar volume | $2.9 billion | $2.7 billion | 7.9% |
| Median % of original listing price received | 95.2% | 95.5% | -0.3% |
| Median time to contract | 47 days | 39 days | 20.5% |
| Median time to sale | 95 days | 89 days | 6.7% |
| New pending sales | 8,418 | 8,253 | 2.0% |
| New listings | 9,854 | 10,201 | -3.4% |
| Pending inventory | 741 | 766 | -3.3% |
| Inventory (active listings) | 2,693 | 2,941 | -8.4% |
| Months supply of inventory | 4.1 | 4.5 | -8.9% |
| Townhomes & Condos | Dec 2017 | Dec 2016 | Percentange Year Of Year |
| --- | --- | --- | --- |
| Closed Sales | 3,840 | 3,603 | 6.6% |
| Paid in cash | 2,380 | 2,319 | 2.6% |
| Median sales price | $225,000 | $210,000 | 7.1% |
| Average sale price | $480,239 | $321,329 | 49.5% |
| Dollar volume | $1.4 billion | $1.2 billion | 17.4% |
| Median % of original listing price received | 94.5% | 95.0% | 0.5% |
| Median time to contract | 55 days | 44 days | 25.0% |
| Median time to sale | 99 days | 91 days | 8.8% |
| New pending sales | 4,096 | 3,807 | 7.6% |
| New listings | 5,083 | 4,995 | 1.8% |
| Pending inventory | 427 | 385 | 10.9% |
| Inventory (active listings) | 1,708 | 1,654 | 3.3% |
| Months supply of inventory | 5.3 | 5.5 | -3.6% |
---
SEARCH AVAILABLE HOMES BY LOCATION