Exciting Sarasota Real Estate News from The Murray Group!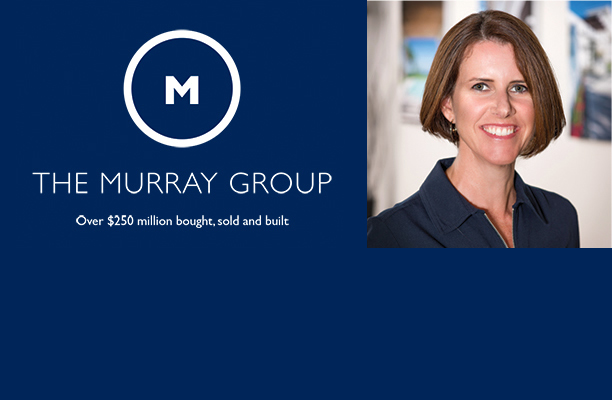 Exciting Sarasota Real Estate News from The Murray Group!
As of October 2017, Murray Realty has changed to The Murray Group and will be working under the brokerage of Berkshire Hathaway.
We are excited to harness the powerful local, national and international network and brand that Berkshire Hathaway HomeServices offers for clients of The Murray Group and Murray Homes. It is a great business fit for our product and client base, allowing to access a broad-reaching range of network, marketing and referral opportunities, and to drive further expansion of the local luxury and waterfront real estate division. The partnership will ultimately benefit our buyers and sellers in the Sarasota housing market and Berkshire Hathaway's commitment to strategic growth in the region.
Homes in Indian Beach, Sapphire Shores, Arlington Park and Country Club Shores! Contact Bev Murray today if you are thinking of selling!
National Geographic Ranks the Sarasota Bradenton Area the 14th Happiest Place to Live in the Country!
National Geographic recently confirmed what many Sarasota residents know already – their city is in one of the happiest places in the United States. The North Port-Sarasota-Bradenton region came in as the 14th happiest place in America based off a project from travel author and "happiness planner" Dan Buettner. The project took into account physical, social and financial aspects of 190 metropolitan areas. READ MORE »
---
BLVD SARASOTA ON 41 IS A GO!
New Development on US41 Corridor Just Keeps Coming and This is Stunning!
Sarasota's newest and most impressive downtown address is home to just 49 expansive modern condominiums and an unprecedented level of resort-style amenities. Extraordinary design, amazing amenities and an enviable location combine to create a true walkable lifestyle. Situated in the renowned arts and culture district of Sarasota, FL, the 18-story tower showcases panoramic waterfront and city views from truly expansive private terraces.
Contact Bev Murray for details and pre-construction pricing!
---
UNDER CONTRACT!
A few of our happy sellers and buyers have just signed contracts on these two fabulous central Sarasota properties. We always need more inventory and have buyers waiting for you to list your house!
Contact Bev Murray for your home value report / property value report!
---
NEW PRICE AND FOR SALE
TO ONE DISCERNING OWNER!
3,381
square feet under air
Intrepid II is a tribute to British West Indies design, with expansive living and entertainment areas flowing inside to out. A separate guest suite and delectable furnishings totally seal the deal on this Lake Club, Sarasota, Florida stunner! Full listing and tour HERE
---
A blip, not a trend -
the effects of Irma
The Sarasota and Manatee area was mostly unscathed from Hurricane Irma but real estate sales were hit the hardest. With office closures, reinspections and tight scheduling for new appraisals, September 2017 reports a decrease in closed sales, pending sales and new listings.

September 2017 figures are no cause for alarm, it's just a blip and a reflection of the storm impact, rather than a long term trend. Normal service is returning and we are seeing plenty of activity in the market and the future looks rosy!
| Single Family Homes | Aug 2017 | Aug 2016 | Percentange Year Of Year |
| --- | --- | --- | --- |
| Closed Sales | 529 | 635 | -16.7% |
| Paid in cash | 212 | 2224 | -5.4% |
| Median sales price | $269,900 | $249,000 | 8.4% |
| Average sale price | $353,869 | $340,938 | 3.8% |
| Dollar volume | $187.2 million | $216.5 million | -13.5% |
| Median % of original listing price received | 95.7% | 96.0% | -0.3% |
| Median time to contract | 90 days | 86 days | 4.7% |
| Median time to sale | 92 days | 96 days | -4% |
| New pending sales | 452 | 605 | -25.3% |
| New listings | 477 | 754 | -36.7% |
| Pending inventory | 816 | 935 | -12.7% |
| Inventory (active listings) | 2,515 | 2,447 | 2.8% |
| Months supply of inventory | 3.7 | 3.8 | -2.6% |
---
WILL MURRAY ENJOYS FLORIDA LIFE AND ADVENTURES ON THE WATER!
Will Murray action sailing a Nacra 16 in the Buzelli multihull regatta at Sarasota Sailing Squadron this past weekend!
The Murray Group and Murray Homes have bought, sold and built over $250 million of real estate in Sarasota and the surrounding areas, specializing in luxury homes and estates and residential / vacant land purchasing, with a focus on waterfront real estate and properties that require extensive expansion and renovation.
Berkshire Hathaway HomeServices Florida Realty serves 19 counties throughout Florida with over 40 locations and approximately 1,800 Sales Professionals. The full-service brokerage company, founded in 1999, is a subsidiary of Lennar Corporation, a Fortune 500 company and is a franchise member of the Berkshire Hathaway HomeServices' network, one of the few organizations entrusted to use the world-renowned Berkshire Hathaway name.
---